Best Online Magazines for Home Decoration Inspiration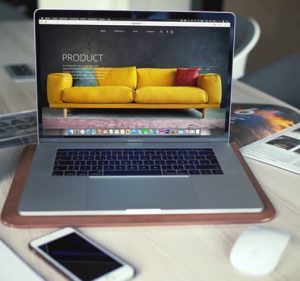 There comes the time when we feel our interior needs to be redesigned. Since it's really expensive to move, this is one of the best solutions for switching things up a bit. So, we start to ponder what exactly we should change, or if maybe we should completely redesign our house or apartment. And, in these moments we look for inspiration either online or in a magazine. So, if you don't want to scroll for hours on Pinterest or other sites maybe you should focus on some of the following magazines, as they provide incredible inspiration for home decoration. 
Traditional Home
You can already tell just from the name what kind of ideas you will get from this one. These suggestions are all about capturing those historic and traditional themes and giving your home a more rustic look. The magazine can point you in the right direction where to find the furniture and windows for this style, but if this is not your cup of tea then check some of the other options on the list. 
Architectural Digest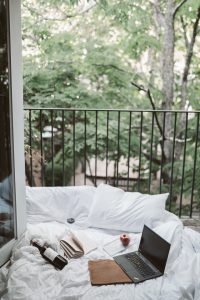 A new number of this magazine is released on a monthly basis, and it focuses on exploring the homes of rich celebrities. It has lots of resources and materials for professional interior designers and many homeowners get inspiration from it. The readers can also get budget-friendly ideas that can mimic the designs of these rich and famous people. 
Romantic Homes
For those who recently moved into a new home with their significant other, Romantic Homes provides great ideas on how to decorate your new love nest and give it a cozy homey look. You will find many cottage-style decorations and ornaments similar to those you see in rural escape tourism accommodation. 
Elle Décor
Released twice a month, Elle Décor offers ideas for modern homes inspired by French architecture and interior design. So, if you want your home to be in sync with some of the latest trends then this is a good place to start. 
Veranda
For those who are fans of Southern-style, Veranda is a perfect fit. You will find formal and elegant homes from the United States. 
Interior Design
If you are a professional interior designer or if you aim to become one then definitely get your hands on this magazine. It offers insights on some of the brand new products and it has more than 70,000 readers, and more than 170,000 visitors online. If you want to be ahead of time and impress everyone with your progressive or state-of-the-art home decor, then this is the motherload of ideas. 
Conclusion 
These are some of the top picks for home decor inspirations. You can surely find more sources online, but chances are these magazines already have everything you are looking for. Hopefully, you will find what you are looking for and get a home with a fresh new look. Best of luck with your renovating endeavors.