5 Musts in Looking for a New Home
Alright, boys and girls, you are ready to go out there and buy or rent a new space for yourself and, potentially, your family. It is an exciting time, filled with independence and a sense of accomplishment. After all, what says "I am a responsible person, standing on my own two feet" more than being able to walk into a house, or apartment, and relax?
Sometimes, this excitement can get the best of us, and we have to be careful not to overlook certain things related to finding a new residence. Here are five things you absolutely have to take into account when searching for a home, sweet home.
Location, Location, Location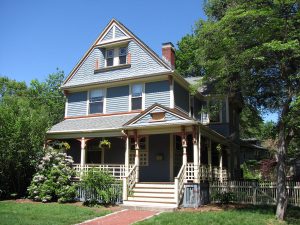 You have to consider the place of the roof over your head. Make sure that the location suits your needs. If you have children, you need to know the distance to the nearest schools. Are there any clinics nearby? Is the neighborhood safe? All available amenities should be on your radar.
This isn't to say that you should turn down a house simply because there is no produce market close by. You won't find a place unless you are willing to be somewhat flexible. We only suggest that you consider the things you have access to, as well as those you don't.
Restoration
When buying a new home, and even when you rent, there is the issue of all the problems the property has. Leaky faucets, bad electrical installations, floor replacement, paint jobs, and pest infestations are all difficulties you might encounter.
Before signing a contract, inspect the house, or apartment, carefully for any signs of damage that are not purely cosmetic. See which repairs fall under your responsibility and which don't. There is another reason why inspecting a house is a good idea.
Remodeling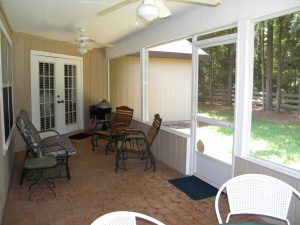 Often, we are mostly satisfied with how our new nest looks, though we come up with one or two ideas on how to improve it. Sometimes, it is the installation of a skylight. Other times, it is something much riskier – tearing down a wall, or the installation of a pool.
Now, you might be thinking: "Why should I be careful about tearing down a wall? I just want to make this room bigger." Some of the walls are load-bearing, and knocking those down would be disastrous. Before you build in an extra bathroom or add a new appliance that eats up power like chips, make sure you are familiar with the plumbing and wiring of the place.
Price and Space
Finally, we have the money predicament to worry about. Whether you are buying or renting, the principle is the same. The closer the property is to the center of the city, the higher is its value per square foot. That means that a studio downtown costs as much as a villa in the suburbs (not really, but you get the picture).
Consider the price you can afford and the space you need. If you have a family, there is no point in cramming them all into a single-bedroom apartment. Additionally, you don't need to be alone in a mansion.