Where to Take Your Kids
Remember that one place you traveled to with your special someone? It could have been a beach, with bars nearby, with swimming all day, and drinking and dancing all night. It might have been an adventurous climb on a mountain, where you would have to warm up in a log cabin with a hot cup of cocoa.
But that all changed when the Kid Nation attacked. While we want to instill a spirit of adventure in our children and teach them how to swim, there are many places that are not suitable for them. Luckily, we have found a few havens for you and your family, where you can educate them, relax and enjoy some quality time together.
Toronto, Canada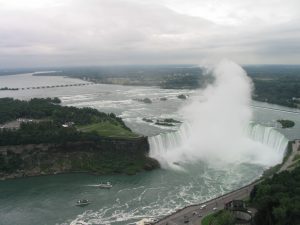 We'll start off with some nice Canadians, eh? The city is beautiful, and it can be very educational, should you choose to make your trip an enriching one. There is the CN Tower, which is both a sight to behold (get it?) and a good place to behold from. It is over 1100 feet tall!
You could also take a bus and enjoy the Niagara Falls, though you don't have to go to Canada to experience this marvel. Don't forget to put the Royal Ontario Museum on your itinerary – it is simply a must.
Puglia, Italy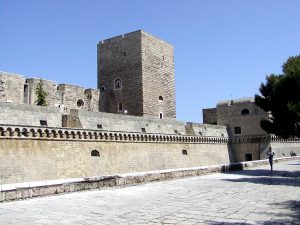 If your wallet allows it, Italy has a limitless bounty to offer, and unending beauty to explore. One of such gems is Puglia, a quiet and charming little place that is the heel of Italy's boot. Enchanting houses and pristine beaches are perfect for a nice, relaxing family holiday.
If you want more than enjoying the scenery, you can always pop to the capital city of Bari. There are many monuments and culture venues. You can take a stroll around the Bari Castle. It is nearly 1000 years old, but it still stands strong. And, if you are a fan of beaches, there is Lido San Francesco. If you can spare the time, be sure to visit Altamura. It has a number of great sites, amazing bread and seems to be frozen in time.
Zakynthos, Greece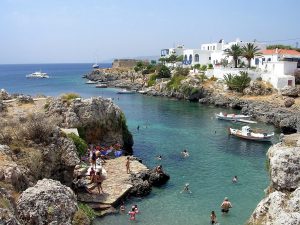 Are you on a budget? Do you want to relax on a beautiful island, and enjoy local cuisine while lying on a beach? Look no further! All of Greece is gorgeous, with fair cities, monuments, climate, and culture, so you should definitely check it out entirely.
As this is not possible to do in one go, we recommend Zakynthos, an island where the tourist season lasts from spring until winter. There is a village called Limnionas, known for its taverns and quiet beaches, so if you want to get away from it all, the village is the place to be.
Galapagos
Now, this is something that you should consider only if you have a lot of money left over after the mortgage, bills, school supplies and the like. However, it is certainly worth it. You also have to be approved, before you can visit the islands, as their ecosystems could easily be disturbed by human visitors.
You can even see a few giant Galapagos tortoises if you are lucky. This is the place where you can see nature in its most. Make sure that your child is old enough and well-behaved enough for this excursion. Other than that, it's a perfect adventure for the whole family.