Tech Smart Homes Shouldn't Be Without
Every single day, we learn more and more about the latest technological advancement and its application in our lives. It is not just a matter of luxury, anymore – it is progress. It is getting increasingly more difficult to differentiate between gadgets that you need and the ones you don't. To help you get started, we have compiled a list of gadgets, doodads, thingamabobs, and whatsits you and your budget might think your house needs.
Smart Fridge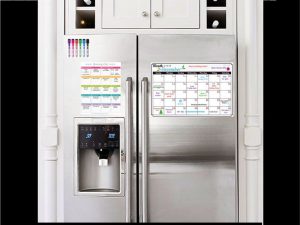 You have, most likely, already come across this gem. The first notion that goes through a person's mind after hearing the phrase "smart fridge" would be something that compares it to utter idiocy. Why would a person need a smart fridge?
There are several reasons. First of all, the internal cameras allow you to look up all the groceries you have in there without actually opening the fridge. Additionally, you can connect this to other smart devices in your home, including your smartphone. This means that you don't have to call up anyone at home to check what groceries you need to get on your way back from work.
You can set the temperature, look up recipes, as well as follow the expiration dates of your groceries. You can even fool around a bit since there is more than just one brand of smart fridges out there.
Smart TV
This makes sense, and you know it. Smart TVs are great for watching things online. You can connect them to other smart devices, though they come with their own software and a myriad of options. You don't have to hook up your computer to your TV in order to watch YouTube videos – you can now do it directly from the TV.
You can record your favorite TV shows (even when you're not in the room, or at home, for that matter), as well as enjoy content that is exclusive to the online community. The reason these things are such a hit is that you don't need to go through a bunch of convoluted steps with contracts in triplicate when you can just sit back and enjoy some quality TV.
Smart Security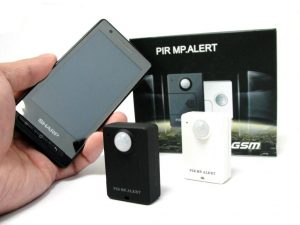 This features technology that is designed for people who care more about safety than they do about the commodity. Smart security systems allow you to secure your home with smoke detectors, motion detectors, top-notch security keypads, as well as cameras to keep your nest safe.
While you may think this is nothing new, having all of your security integrated with the main system and being capable of alerting you of any intruders, accidents and irregularities, is nothing to scoff at. Bear in mind that smart security systems often allow each family member to have their own password, and a few can recognize your voice.
Voice Control
If you have your hands full, or you are an avid fan of a big brand in this area, we recommend getting a virtual assistant. If you religiously follow the breakthroughs achieved by Google, Apple, Microsoft or Amazon, then you know the names of their assistants.
Google Assistant, Siri, Cortana, and Alexa are here to tell you the temperature outside, set a reminder for that doctor's appointment, arm the alarm system, heat up the water for your shower, and record your favorite show.